Best Authentic Asian Cuisine in Prince Albert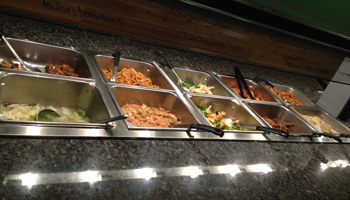 Star House Family Restaurant has won the PA Now BOB Award for Best Chinese Food from 2020-2021. We know how to create and serve some of the most delicious, authentic cuisine around! Our menu has a wide variety of Chinese, Cantonese, and Szechuan options for you to choose from. We also have Canadian favourites, as well as Greek ribs and the American cheeseburger. There's something for everyone.
In addition to our mouthwatering dishes, we have banquet facilities that accommodate groups of 10 to 130 people. We provide catering services with any of our popular food items, including chicken meatballs, chow Mein, fried rice, pork spare ribs, and more. Furthermore, we offer a daily lunch and dinner buffet starting at 11:30am. If you can't make it in, we have our delivery service available as well.
We are locally owned, operated, and proud to have served so many different families and individuals since we first opened over 25 years ago. As guests of our restaurant, you are part of the family! Whether you are a local or just passing through Prince Albert, stop into Star House Family Restaurant for incredibly authentic food and a welcoming atmosphere every time.